HOW

 TO AUDITION FOR DRAMA SCHOOL

IN THE LAST  THREE ACADEMIC YEARS I HAD A TREMENDOUS SUCCESS RATE IN HELPING MY CLIENTS ACHIEVE PLACES IN FULL TIME DRAMA TRAINING.

NOW OFFERING SESSIONS VIA SKYPE AS WELL AS IN PURPOSE BUILT LONDON STUDIOS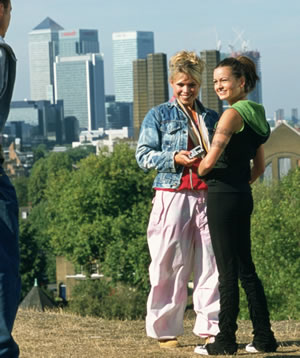 I know that the choice of audition coaches is bewildering.   Come to me for one session at half the usual rate and let me show you how I can increase your chances of taking the first steps to fulfilling that dream of yours.
Every year the vast majority of the thousands of applicants for drama school will be unsuccessful. Often the ones who make it are no more talented than the ones who don't. What can make the difference?
Purely and simply - CONFIDENCE 
I offer one-to-one classes designed to give you that edge that only supreme confidence can offer.
YOU ARE UNIQUE
Every potential actor is different, with varied needs and levels of experience.  I understand this, and tailor my sessions to be unique to each client.
Whether in my studio or your home, my classes involve more than doing speeches.  You will get to work on those, of course, but also improvisation, sight-reading and interview technique so that you won't freeze or be fazed on the big day.
You will also get expert direction on that other cause of anxiety - the Shakespeare speech! Many candidates can't enjoy ANY part of the whole audition process because of this anxiety - general confidence was low when it needed to be at its highest. I've directed more than twenty productions of Shakespeare and his contemporaries, and will demystify things, get rid of the jargon and get you understanding, performing and enjoying speaking the words, leaving you confident enough to focus on all other elements of the audition.
SO, WHY CHOOSE ME? 
I work professionally in all branches of the business, not just theatre, as writer, actor and director.  I will be honest with you from day one, and listen to your personal needs and requirements - you are unique.  Though there to work, you will have fun.
You will get to work with an industry professional; I am not just a teacher, but a working TV writer, director and actor. 
I will give advice on speech selection as a professional director who has sat on drama school panels and taught or directed in many drama schools.. 
You get to work on your speeches in a comfortable studio and, unique to my classes, also in an impressive auditorium if you wish. 
You get the opportunity to have a mock interview so that you will be prepared for the type of questions you may be asked, a vital part of the whole process. 
Should you prefer you can have classes in the comfort of your own home.
I can also offer help with sight-reading and improvisation, so often the part people forget, yet a crucial part of the second stage or call backs in the audition process.
PLEASE NOTE MULTIPLE CLASSES PAID FOR IN ADVANCE MUST BE TAKEN WITHIN THREE MONTHS OF PAYMENT
The cost for the sessions is very competitive -  only £60 per hour.  I offer discounts for sessions longer than an hour, or multiple sessions. booked in advance.  The first class, of an hour and a half, is offered at £60.   Classes paid for in advance at a reduced rate are non-refundable.
RING ME NOW, 07527 477727, FOR A NO OBLIGATION CHAT ABOUT HOW I CAN HELP YOU.  WHAT HAVE YOU GOT TO LOSE?
PLEASE NOTE IF YOU CONTACT ME BY EMAIL PLEASE INCLUDE YOUR PHONE NUMBER, AND CHECK YOUR JUNK FOLDER FOR MY RESPONSE IF YOU DON'T RECEIVE IT IN 24 HOURS.  THANK YOU.