"ONE OF THE TOP TEN AUDITION COACHES IN LONDON"
I CAN COME TO YOU AND HELP WITH AUDITION SPEECHES AND SELF TAPING.
or
I CAN SEE YOU IN A PROFESSIONAL STUDIO. 
or
I CAN WORK WITH YOU ONLINE.
IN THE LAST  FIFTEEN YEARS I HAVE HAD A TREMENDOUS SUCCESS RATE IN HELPING MY CLIENTS ACHIEVE PLACES IN FULL TIME DRAMA TRAINING.
I can increase your chances of taking the first steps to fulfilling that dream of yours.
I can come to your home or studio for two hour sessions which can include the process of self-taping for initial auditions, something more and more students struggle with.  I also offer help with speech selection, song presentation, sight-reading and interview technique. All of these are important, but irrelevant if you don't...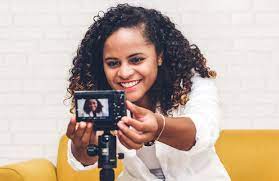 GET THAT SELF TAPE  RIGHT!
I have worked on numerous TV and film projects, so understand the rules of the camera as well as the stage!
Every year the vast majority of the thousands of applicants for drama school will be unsuccessful. Often the ones who make it are no more talented than the ones who don't. What can make the difference?
PROPER PREPARATION 
These collaborative one-to-one classes are designed to give you that edge that only supreme confidence can offer.
YOU ARE UNIQUE
Every potential actor is different, with varied needs and levels of experience.  I understand this, and tailor my sessions to be unique to each client.
SHAKESPEARE WITHOUT FEAR!
Are you particularly worried about your Shakespeare speeches!  Many candidates can't enjoy ANY part of the whole audition process because of this anxiety - general confidence was low when it needed to be at its highest. I've directed more than twenty productions of Shakespeare and his contemporaries, and will demystify things, get rid of the jargon and get you understanding, performing and enjoying speaking the words, leaving you confident enough to focus on all other elements of the audition.
WHY CHOOSE ME? 
You will get to work with an industry professional; I am not just a teacher, but a working TV writer, director and actor. 
I will give advice on speech selection as a professional director who has sat on drama school panels and taught or directed in many drama schools.
You can get to work on your speeches in your own environment without the stress of travelling.  
You get the opportunity to have a mock interview so that you will be prepared for the type of questions you may be asked, a vital part of the whole process. ..

Should you prefer you can have classes in studios in Ealing or Twickenham.
The cost for the sessions is very competitive with reduced rates for longer sessions.
I offer discounts for multiple sessions booked in advance.  
RING ME NOW, 07527 477727, FOR A NO OBLIGATION CHAT ABOUT HOW I CAN HELP YOU.  WHAT HAVE YOU GOT TO LOSE? LET'S GET STARTED!
PLEASE NOTE IF YOU CONTACT ME BY EMAIL PLEASE INCLUDE YOUR PHONE NUMBER, AND CHECK YOUR JUNK FOLDER FOR MY RESPONSE IF YOU DON'T RECEIVE IT IN 24 HOURS.  THANK YOU.