NOW OFFERING SESSIONS VIA SKYPE AS WELL AS IN PURPOSE BUILT LONDON STUDIOS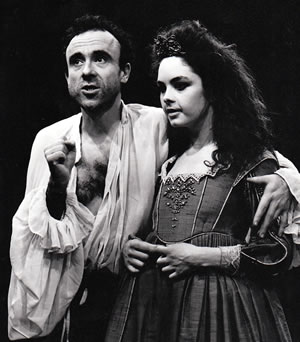 Everyone is nervous for auditions. Why? An actor, though they may experience nerves before the show goes up, is rarely nervous once on stage, indeed the whole experience is supposed to be exhilarating, fulfilling and, let's face it, fun. Auditions should be the same. As an actor himself Patrick has great experience of auditioning, but because he is also a director knows what he is looking for when someone auditions for him.
You know you're good enough for the role, but you are desperate to prove it. Well, don't be! There are so many things out of your control. You may be too tall, too short, too fat, too skinny, the wrong colour. All you can actually do is your best.   Preparation is everything and will enable you to simply relax and actually enjoy the audition.
Very competitive rates, with reductions available for advance booking of a series of sessions.
The studio you will be working in recreates the atmosphere of a lot of the places you will be expected to audition. Patrick is also able to offer presentation on the stage in a 200-seater theatre as part of your classes. As well as speech selection you will also be given guidance in general presentation, how to be positive and upbeat without being absurdly sycophantic! Remember, the audition is never just about whether you are right for the part and can act it. It's about whether the director thinks he will get on with you or whether you will gel with the rest of the cast and company, especially on a tour or a very long run. The same applies to film and television shoots.
Help can be given in the selection and preparation of audition speeches. However, most auditions nowadays will include some sight-reading from the script you are auditioning for. You would be surprised how poor most actors are at this, yet it is arguably the one thing that may or may not get you the job. Patrick offers expert tuition in his own technique for flawless and fearless sight-reading. These are your sessions and can be tailor made to your requirements. If you are up for a specific part or play we can work on that, or if your requirements are more general, and include singing this can also be catered for.
PLEASE NOTE MULTIPLE CLASSES PAID FOR IN ADVANCE MUST BE TAKEN WITHIN THREE MONTHS OF PAYMENT