NOW OFFERING SESSIONS VIA SKYPE AS WELL AS IN THESE PURPOSE BUILT LONDON STUDIOS 
DO YOU WANT THE BEST POSSIBLE PREPARATION FOR YOUR DRAMA SCHOOL AUDITIONS?
DO YOU WANT TO HAVE A MAJOR ADVANTAGE OVER OTHER CANDIDATES?
DO YOU WANT TO GET USED TO WORKING IN EXACTLY THE SORT OF SPACE YOUR AUDITIONS WILL TAKE PLACE IN?
DO YOU WANT TO PREPARE AND REHEARSE YOUR SPEECHES IN SPACIOUS AND COMFORTABLE SURROUNDINGS WITHOUT INTERRUPTIONS?DO YOU WANT TO WORK WITH A PROFESSIONAL DIRECTOR IN A PROFESSIONAL THEATRE ENVIRONMENT?
RING ME NOW ON 07527 477727 TO DISCUSS THIS AMAZING OPPORTUNITY, OR CLICK ON SERVICES/DRAMA SCHOOL AUDITIONS ABOVE.
I am uniquely able to offer my services at The LOST Theatre, London's newest theatre venue.
LOST began life as a youth theatre in 1982, when a very young Ralph Fiennes played Romeo there. Since then it has produced countless successful professional actors and directors and writers.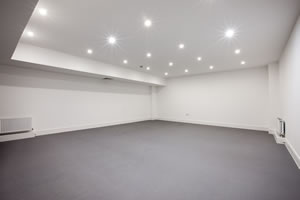 I worked there from 1985, and founded the professional branch of the company in 1988. Because I have always remauned part of the company since then I am in a position to work in two state-of-the-art studios. This means you would have an acoustically perfect space in which to work as well as the facility for mirror work etc. These studios also reflect the kind of spaces you may audition or rehearse in.
In addition it will be possible to have some time in the 181-seater main auditorium for sessions to get a real feeling for presentation, projection and performance.
Because of my connection with LOST, classes and workshops will take place in a friendly and inclusive environment, not in a room simply hired for the occasion.
Should you prefer to meet in your own home or the venue of your choosing, this is also possible, though obviously appropriate space and facilities need to be available for you to get the most out of the sessions.
RING NOW on 07527 477727 OR EMAIL FOR A FREE, NO OBLIGATION DISCUSSION OF YOUR NEEDS.